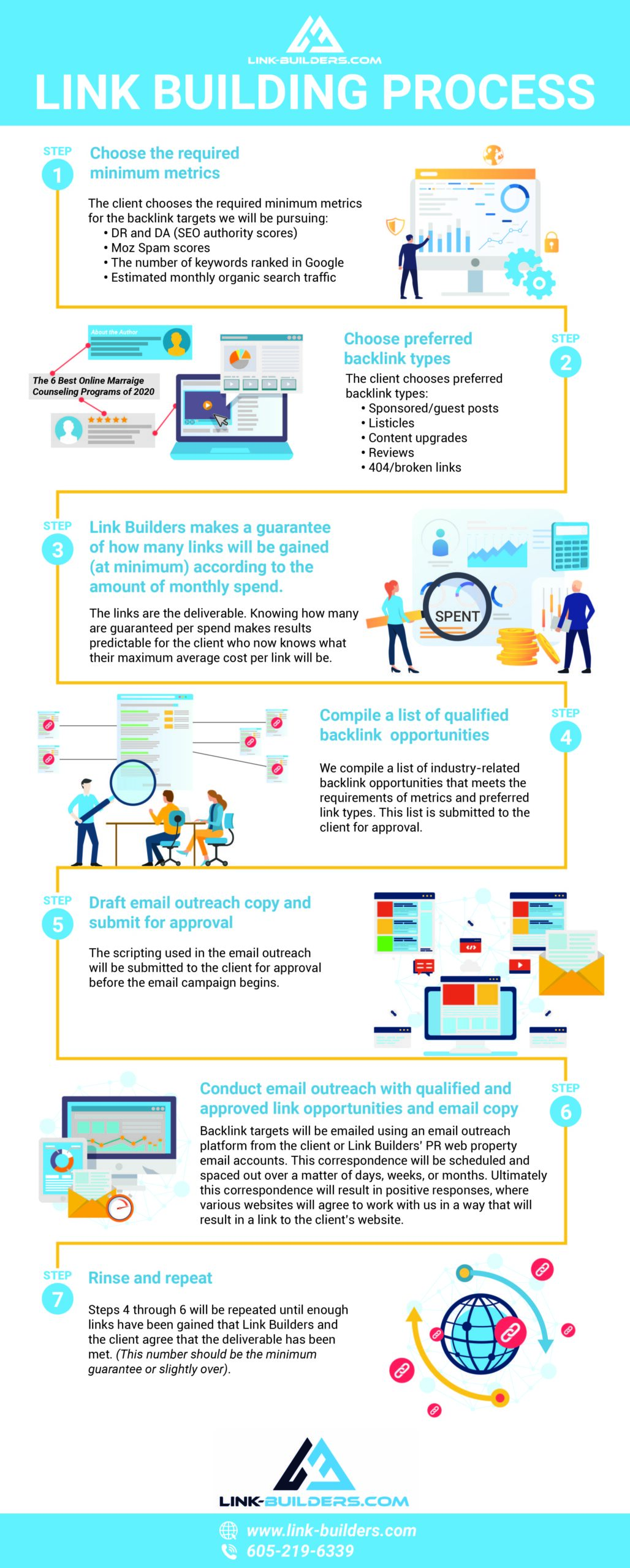 Link Builders builds high quality, custom niche backlinks.
All links are from industry-related websites that meet certain quality standards (websites with real traffic and no red flags).
We guarantee a minimum number of links – or – a maximum average cost per link.
Here is the process…
[Step 1]
Client chooses the preferred SEO metrics:
Authority scores, DR and DA
Moz Spam scores 
Keywords ranked
Estimated search traffic
[Step 2]
Client chooses the preferred types of backlinks(s):
Guest posts

Sponsored posts

Listicles

Resource/links pages

Content upgrades

404/broken links
[Step 3]
Backlink opportunities are compiled and submitted to the client for approval
[Step 4]
Email outreach copy is drafted and sent to client for approval
[Step 5]
Email outreach begins, generally from a client email account 
[Step 6]
Communication continues via scheduled follow up emails until enough link opportunities agree to publish content or add links and the goal is met. (The deliverable is a certain number of gained backlinks)
How do we know it works?
Link Builders will define and track the success of the campaign with clear, measurable goals in the form of KPIs:
Traffic from search engine
Traffic from particular keywords
Conversions (phone calls, emails)
Keyword position/ranking
Backlinks gained
Minimum for link building services is generally $4,000/month but goes higher depending on client goals and timeline.